Bhutan Discovered
Booking Dates
02/27/2021 through 11/08/2022
Travel Dates
02/27/2021 through 11/17/2022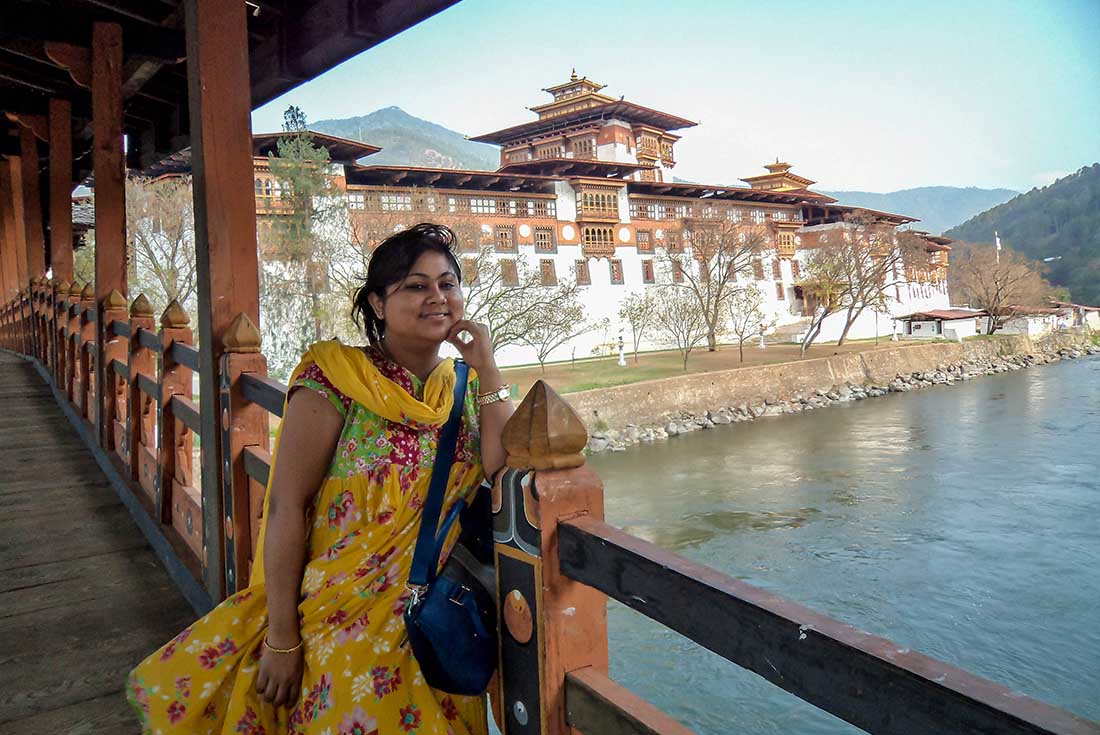 Bhutan Discovered

Bhutan is Asia's best-kept secret. Overshadowed and nestled between China and India, it is a relatively new travel spot, with many undiscovered secrets in its natural scenery and quiet townships. The land is dotted with red-clothed monks, ancient Buddhist temples, and friendly smiles. It is one calm country, where gross national happiness is more important than money, where chilies are used as a vegetable rather than for spice, and the thunder dragon, Druk, is emblazoned on the national flag, symbolising the people of Bhutan: loyal, patriotic and living with a total sense of belonging within the kingdom.

Activities
Thimphu – Gagyel Lhundrup Weaving Centre
Thimphu – Nado Poizokhang Incense Factory
Complimentary Airport Arrival Transfer
Thimphu – National Memorial Chorten
Thimphu – Village walk & picnic lunch
Thimphu – Choki Traditional Art School
Thimphu – Drubthob Nunnery
Thimphu – National Textile Museum
Punakha Valley – Chimi Lhakhang
Punakha – Punakha Dzong
Paro – Home cooked dinner & family visit
Paro – Taktsang (Tiger's Nest) Monastery hike
Complimentary Airport Departure Transfer
Highlights
According to Lonely Planet, Bhutan is the top country to visit in 2020: here's why we agree: https://www.intrepidtravel.com/adventures/lonely-planet-2020-bhutan/
A magical kingdom in the Himalayas nestled between two spiritual hubs, Tibet and India, it would be hard not to feel closer to enlightenment in this hidden paradise.
Bhutan is quite possibly the most environmentally friendly country in the world; by law, 60% of the country must remain protected national forest and the country actually absorbs more carbon than it uses.
Journey to Taktsang, commonly known as the Tiger's Nest, the small monastery clinging to a rocky cliff 900 metres above the valley floor, and soak in its magnificence.
While it's legal to consume imported meat, the slaughtering animals for consumption within Bhutan are outright banned therefore delicious veggie dishes are varied and bountiful at every meal.
Hike to the top of Khamsum Yulley Namgyal Chorten, a monastery built to bring peace to the world, and enjoy breathtaking views of the valley and surrounding rice terraces.
Itinerary
Destination
Pricing
Terms and Conditions
| Day | Description | View All |
| --- | --- | --- |
| Day 1 | Paro - Thimphu | Details |
| Day 2 | Thimphu | Details |
| Day 3 | Punakha | Details |
| Day 4 | Punakha | Details |
| Day 5 | Thimpu - Paro | Details |
| Day 6 | Tiger's Nest Monastery | Details |
| Day 7 | Paro | Details |